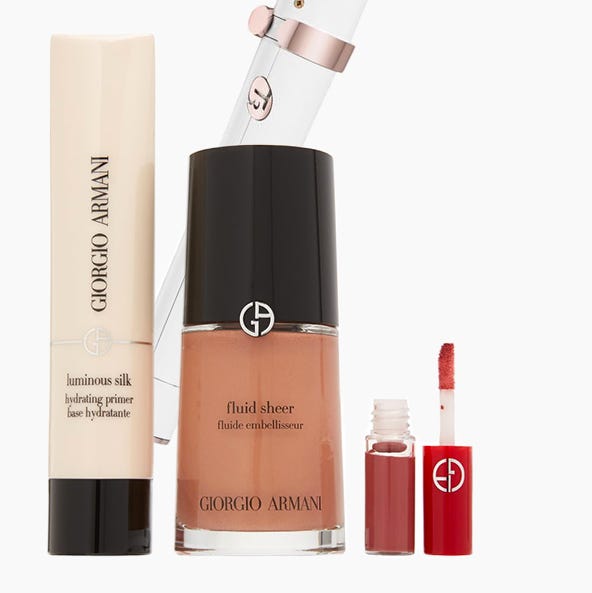 Courtesy
In the off-chance that you need a reminder, today is Cyber Monday, which means everything and anything can most likely be found on sale right now. If you're not sure where to start or are simply looking for the least stress-inducing shopping experience, I have one word for you: Nordstrom.
The retailer kicked off its Cyber Deals last week with discounts up to 50 percent off, but new styles and deals across all categories have since been added for the occasion. Cozy loungewear? The beauty brands you've been meaning to try for years? Gifts for everyone on your shopping list, including that loved one who seems to have everything? Check, check, and absolutely, check. From cult-favorite athleisure brands like Alo Yoga and Sweaty Betty to timeless staples from All Saints and Mansur Gavriel, Nordstrom's Cyber Monday sale is stacked.
Considering Nordstrom has a track record of sale items selling out fast, we've done the work for you. Scoop up the 20 best finds from Nordstrom's Cyber Deals, ahead, before the sale ends tomorrow, December 1.
1 of 19
Coastline Plush Throw
UGG
nordstrom.com
2 of 19
SinglePass® Wave Professional Tapered Ceramic Styling Wand
T3
nordstrom.com
3 of 19
Flurry Faux Fur Jacket
Alo Yoga
nordstrom.com
4 of 19
Wasson Tie Dye Pants
AFRM
nordstrom.com
5 of 19
Kennebunk Bliss Plush Throw
NORDSTROM AT HOME
nordstrom.com
6 of 19
RARELY ON SALE
Giorgio Armani Glow Set
GIORGIO ARMANI
nordstrom.com
7 of 19
EDITOR'S PICK
Ricochet 2 Running Shoe
BROOKS
nordstrom.com
8 of 19
Traveling Rib Scarf
AllSaints
nordstrom.com
9 of 19
Bubble Faux Shearling Collar Puffer Coat
LEVI'S
nordstrom.com
10 of 19
Jayne Waterproof Bootie
TIMBERLAND
nordstrom.com
11 of 19
Live In High Waist Leggings
ZELLA
nordstrom.com
12 of 19
Serum Discovery Set
DR. BARBARA STURM
nordstrom.com
13 of 19
EDITOR'S PICK
Power Leggings
Sweaty Betty
nordstrom.com
14 of 19
EDITOR'S PICK
Loni Genuine Shearling Slipper
VINCE
nordstrom.com
15 of 19
Saturday Morning Thermal Pajamas
BP.
nordstrom.com
16 of 19
Liquid Facial Soap
CLINIQUE
nordstrom.com
17 of 19
FAILSAFE GIFT RECOMMENDATION
Tykho 3 FM Radio & Bluetooth® Speaker
LEXON
nordstrom.com
18 of 19
Brigade Combat Boot
ALLSAINTS
nordstrom.com
19 of 19
Mini Leather Bucket Bag
MANSUR GAVRIEL
nordstrom.com
Advertisement – Continue Reading Below
This content is created and maintained by a third party, and imported onto this page to help users provide their email addresses. You may be able to find more information about this and similar content at piano.io