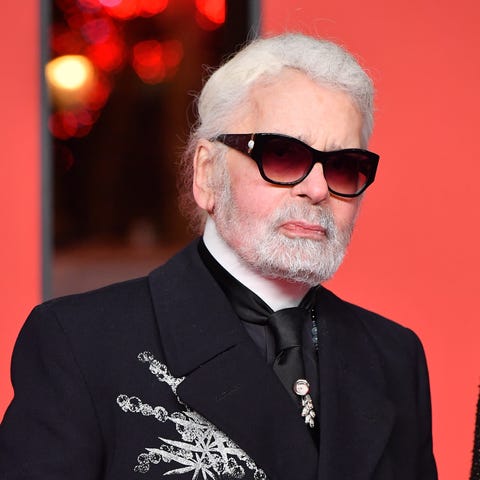 Getty ImagesStephane Cardinale – Corbis
From the beloved teen rom-coms (you know which one I'm talking about) to the high-volume output of addictive original series, it's nearly impossible to keep up with all the gems nestled in Netflix's arsenal. But come this December, Netflix is expanding its documentary category with a new docuseries titled 7 Days Out, and Karl Lagerfeld is up first.
Advertisement – Continue Reading Below
According to WWD, 7 Days Out will chronicle the week in the life of a visionary from various industries, including fashion, film, entertainment, sports, space, and more. The first episode of 7 Days Out will follow the Chanel creative director as he prepares for the luxury house's Spring 2018 couture show. At the show, Lagerfeld transported guests to a garden party at Paris' Grand Palais and debuted this year's Couture Bride Adut Akech Bior, the second black bride in Chanel history, after Alek Wek.
The film will be directed by Andrew Rossi, the mastermind behind The First Monday in May, which centered on the Met Gala's Chinese-inspired exhibition, China Through the Looking Glass. Rossi was granted access to shoot all the happenings at the Chanel show, from the studio to the preparation process and more. The Rossi-helmed episode will join Netflix's other fashion documentaries Manolo: The Boy Who Made Shoes for Lizards and Dries.
7 Days Out is set to debut on December 21 on Netflix.