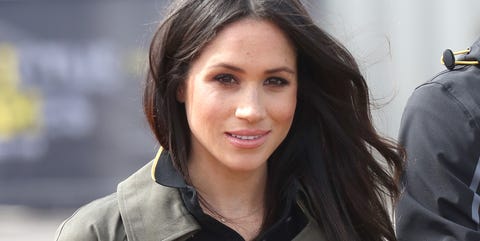 Getty ImagesChris Jackson
Samantha Grant, Meghan Markle's half-sister, has been consistently trash-talking Meghan in interviews and on social media since her engagement to Prince Harry was announced. But while her remarks aren't great, it's their dad Thomas Markle's regular paid interviews with outlets that have truly sent the royal family into a crisis mode. A source explained to Entertainment Tonight that Kensington Palace is "less concerned" about Grant "because she has never had a real relationship with Meghan." Grant was in her teens when Meghan was born, and the two were raised apart.
Advertisement – Continue Reading Below
"Samantha Grant doesn't have a relationship with Meghan Markle and she never has," a source told E! as far back as April. "As they were 17 years apart, they were never raised in the same house. Meghan was raised an only child by her loving parents."
Still, the royal family isn't completely waving off Grant either. "The Palace, who normally takes a firm policy of not commenting on personal matters, is now considering a more aggressive strategy to deal with the situation with both her father and her sister," ET's source claimed. "No one wants to see this continue."
A second source echoed this to ET, telling the outlet that the royal family "is at a loss of what to do and is re-evaluating options." Their hope is "to stem the embarrassment caused by Meghan's dad, half-sister and half-brother," the source said.