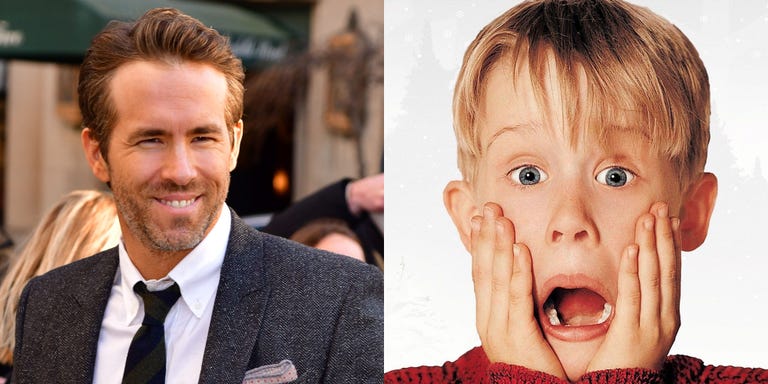 Getty Images20th Century Fox
Ryan Reynolds is here to ruin your childhood with a kind-of, sort-of remake of the holiday classic Home Alone. Reynolds is set to produce an R-rated film in the spirit of Home Alone at Fox, Deadline reports.
The new movie will be called Stoned Alone and will follow a twenty-something stoner who misses his flight for a ski trip and decides to spend the holiday getting high instead. While he's high (and feeling paranoid), he thinks he hears thieves breaking into the house. It turns out he's right and and, while stoned, he has to defend his home, Home Alone-style from the intruders. You know, as you do.
Advertisement – Continue Reading Below
Reynolds' production company, Maximum Effort, will helm the project, which will be directed by Augustine Frizzell. The script is by Kevin Burrows and Matt Mider and based on an idea by Fox exec Matt Reilly.
Frizzell is an up-and-coming comedic director. Her film, Never Goin' Back, premiered at Sundance and will be released by A24. She's also directing the series Euphoria, starring Zendaya, for HBO.
There's no word yet on who will star (fingers crossed that Reynolds will sign on to star because how amazing would that be) or when the movie will be released, but it's already an instant holiday classic as far as we're concerned. While the film is not an official remake of Home Alone (which is fair—it's not exactly on brand as a family comedy), Macaulay Culkin desperately needs to make an appearance, even if it's only as a cameo.