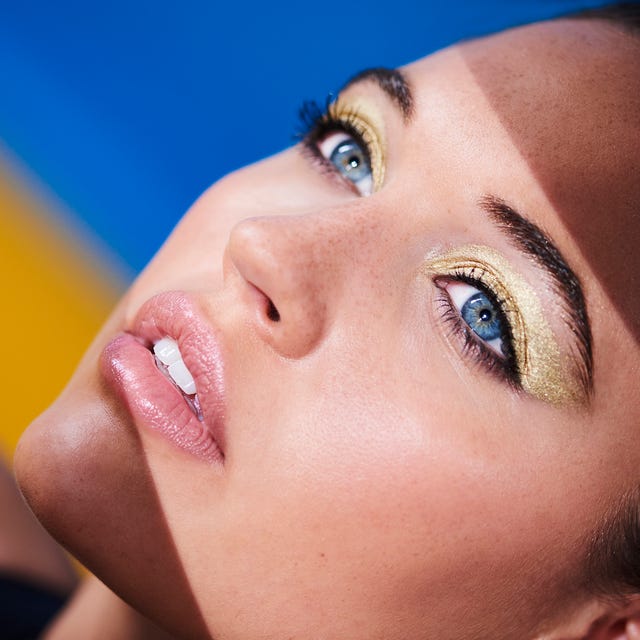 Jonathan StoreyGetty Images
Oh America, land of the free–or at least the 10% off. We have a long weekend coming up, sure to be filled with barbecues, sunshine, and maybe a casual picnic in the park with your beau. And of course, since this is the US of A, there are an abundance of sales that it's pretty much a federal crime not to take part in. From sun-protecting skincare to the coolest TikTok-obsessed blush, there's never been a better time to whip our your credit card and buy some must-haves that'll last you till September. Below, find 13 of the best beauty sales to buy from over the holiday weekend before it's too late.
1
Best of Nudes Lipstick Set
KKW Beauty
kkwbeauty.com
$65.00
From July 1st till the 5th, almost everything on KKWBeauty.com is 25% off. This set of nude lipsticks is step one into transforming into Kim K.
2
CELESTIAL DIVINITY LUXE QUAD
Get 25% off almost everything from Pat McGrath, whose products are almost never on sale.
3
Rescue Me Rest + Reset Mask & Moisturizer
Good Habit Skin
goodhabitskin.com
$38.40
From July 2nd till the 4th, everything from Good Habit Skin is 20% off, including this intensely moisturizing mask.
4
LUX Diamond Golden Hour Palette
From July 2nd to the 5th, everything from Lorac is 30% off with the promo code: JULY4LR. This palette delivers the ultimate glow for the summer.
5
Anthelios Clear Skin Oil Free Sunscreen SPF 60
La Roche-Posay
laroche-posay.us
$19.99
From July 2nd until the 5th, get 20% off orders of $65 or more with the code JULY4TH. Enjoy some sunshine without getting a burn.
6
Red Lips
Kylie Jenner x KKW Fragrance
kkwfragrance.com
$40.00
From July 1st till the 5th, every perfume on KKWFragrance.com is 25% off. Snag these jazzy lips from the Kylie x Kim collection.
7
Face Oil N°9
Colleen Rothschild
collenrothschild.com
$85.00
From June 29th until July 5th, get 20% anything from Colleen Rothschild with the promo code: FIREWORKS. This face oil gives a dewy radiant look for a post-facial glow.
8
Metal Leaf Shadow Pot
Deck of Scarlet
deckofscarlet.com
$25.00
From July 2nd till the 4th, everything from Deck of Scarlet is 20% off. These shimmery shadows will let you have a glam summer.
9
Bombshell Collection 1-Inch Clipless Curling Rod
From July 1st till the 5th, everything from Sultra's Bombshell collection is 30% off their highly effective hair tools.
10
Clear Complexion Acne Serum + Spot Treatment
Urban Skin Rx
urbanskinrx.com
$19.00
From July 2nd until the 5th, everything on Urban Skin Rx's site is 25% off with free shipping, with the promo code: FIREWORK. Dab this spot treatment on any unwelcome guests who want to stay for the week.
11
BYO BLUSH
Youthforia
youthforia.co
$36.00
From July 2nd till July 5th, everything from Youthforia's collection is 15% off, including their TikTok famous color-changing blush. Just use code SUMMER15 to get some cash off your order. 
12
Satin Sleep Scrunchies
Grab some cute hair accessories from Kitsch at 20% off with code SUMMERTIME. These satin scrunchies won't leave dents in your hair, and are essential for curly girls everywhere.
13
Eden Hydrating Pro Moisturizer
Joanna Vargas
joannavargas.com
$90.00
From July 2nd till July 5th, get 20% off all order of $80 or more with the discount code: JULY4. 
This content is created and maintained by a third party, and imported onto this page to help users provide their email addresses. You may be able to find more information about this and similar content at piano.io