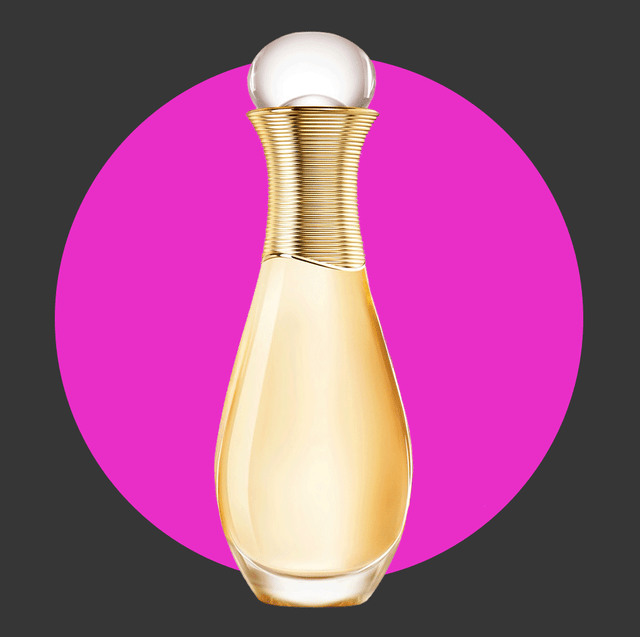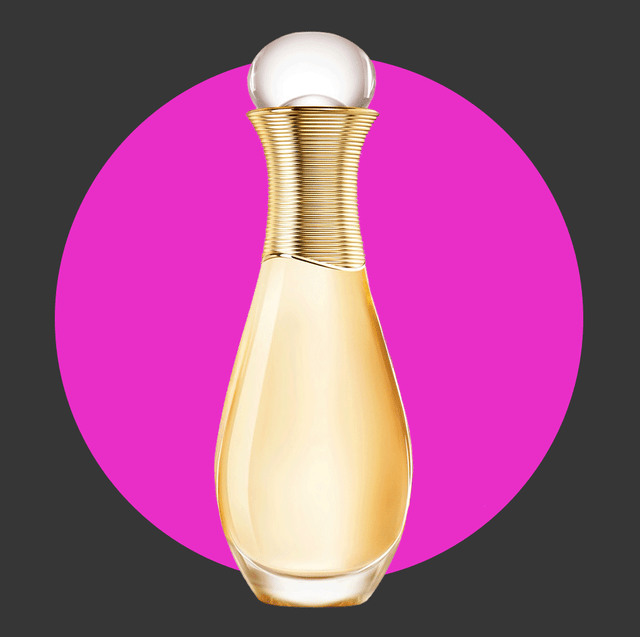 You might be wondering if you need a hair fragrance. After all, using one is inherently extra. (The proof is in the many indulgent scents available, and how the product adds yet another step to your hair routine.) We're here to tell you that hair fragrances are more than just fancy, as experts say that they can be better for your hair than your everyday perfumes.
According to cosmetic chemist Ginger King, hair fragrances typically use less alcohol (an ingredient that can strip hair of its moisture) than regular perfumes. In its place, you'll find more water, as well as ingredients that can help improve the look and feel of your hair, Think: camellia oil (an emollient that can help condition), silicones (which are meant to help prevent frizz), and hyaluronic acid (a humectant).
Devin Toth, hairstylist at New York City-based Salon SCK, echoes this, and his method for using one is to spritz at the roots and mid-shaft before quickly running your fingers through the length of your hair. The end result: "While you're walking, hair-flipping, or putting your hair up in a ponytail, the scent will be desirable without becoming overbearing."
If you're still not sure if hair fragrances deserve space on your vanity, Toth captures our sentiment entirely. "When I think of hair fragrances, I think of aromatic sprays for cocktails at reputable, fancy cocktail lounges," he says. "Are they necessary? Probably not. Are they wonderful? Absolutely, and they definitely elevate your experience." Read on for some of our favorites, below.
Advertisement – Continue Reading Below
1
Mojave Ghost
Like the beloved eau de parfum, this hair perfume contains ambrette (a plant with a musky, amber scent), woody, and floral notes for a crisp yet enigmatic scent that you'll be delighted to surround yourself with all day long.
2
Kayali Déjà Vu White Flower Hair Mist
Huda Beauty
sephora.com
$40.00
This spray—which is housed in a travel-friendly bottle—blends together floral notes like gardenia and tuberose with vanilla for a warm, modern fragrance. It's earned King's stamp of approval, as it doesn't contain any alcohol that can dehydrate your hair. 
3
J'Adore Hair Mist
This featherweight mist will leave your hair smelling like the classic eau de parfum: vibrant with hints of citrus and fruit. Its bottle is just as elegant and you'll want to display it front-and-center on your vanity.
4
Brazilian Crush Body Fragrance Mist
Sol de Janeiro
soldejaneiro.com
$19.00
This mist captures the essence of the brand's cult-favorite Brazilian Bum Bum Cream with its warm and delicious notes that include pistachio and salted caramel.
5
Rosa Nobile Hair Mist
Acqua di Parma
bloomingdales.com
$60.00
This mist bottles up the feeling of walking through a romantic, lush garden, as it swirls together rose and peony with musk and woody notes.
6
Sachajuan Protective Hair Perfume
Sachajuan
amazon.com
$72.00
This hair perfume is as refreshing for your strands as its clean fruit-floral scent. It's formulated to help moisturize, reduce frizz, and pump up the shine to add oomph to your hairstyle when you need it.
7
Mix:Bar Cloud Musk Hair & Body Mist
Spritz on this mist—which is made up of at least three percent fragrance oil—for a musky scent of vanilla bourbon. It is subtle, seductive, and—the best part—only $9.
8
Advanced Hair Mist in Vert
Raincry
raincry.com
$53.00
Within this elegant (and portable) bottle is a mix of warm florals that will linger on your strands long after you've spritzed it on. That, and a blend of amino acids to help strengthen hair.
9
L'Huile De Parfum Travel Size Fragrance-In-Hair-Oil
Kérastase
kerastase-usa.com
$37.00
This hair perfume oil's notes will give you an irresistible halo of citrus and florals, while its blend of emollient oils (like sunflower seed) will nourish your hair and give it a fresh-from-the-salon softness and shine.
10
Cleopatra Hair Fragrance
This slightly sweet, floral musk blend takes on a unique scent once it hits your hair and skin. It melds with your natural aroma, leaving behind sexy, yet sophisticated aura.
This content is created and maintained by a third party, and imported onto this page to help users provide their email addresses. You may be able to find more information about this and similar content at piano.io
Advertisement – Continue Reading Below