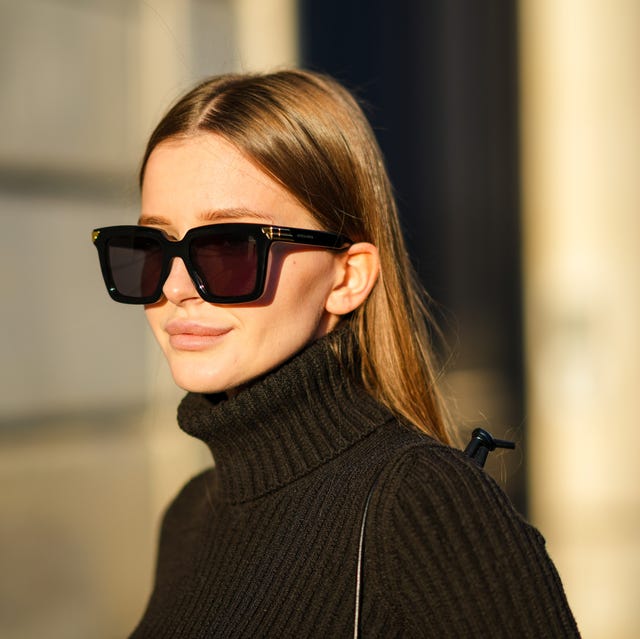 Edward BerthelotGetty Images
Here's a list of things that I am willing to pay top dollar for: Champagne, dermatologist appointments, oat milk matcha lattes, and toys for my cats. Items I think should be pretty much free? Sunscreen, all the way. Whether you prefer a tinted sunscreen, powder formula, or zinc-based SPF—it shouldn't break the bank. After all, unlike most skincare items, which may be fun and but not completely essential to your routine, wearing sunscreen daily does more than prevent premature aging or hyperpigmentation: It can protect you from life-threatening skin cancer.
So if you want to spend your next paycheck on a fancy SPF, go for it! Just know the higher price point doesn't make the formula any more efficacious. These 11 drugstore sunscreens do everything they're supposed to, and more. If SPF-related breakouts are your skincare nemesis, we have an acne-defying SPF here. Hate feeling greasy all day long? Try a matte-finish sunscreen. And if you're looking to spend less than $10 for protection, we've got you covered. For every skin woe, preference, and budget, these are the best drugstore sunscreens to ensure you're shielded from sun damage without spending a ton.
Advertisement – Continue Reading Below
1
No Shade Sunscreen Oil SPF 30
This moisturizing face oil—which literally goes on clear and is also laced with sunscreen—is a dream for deeper skin tones. 
2
Face 50
This chemical sunscreen fights back against all the stereotypes you might have about SPF: It's not greasy, it's lightweight, and the formula won't break you out. However, what the cream does do is keep your skin from prematurely aging, thanks to UVA/UVB filters and hydrating vitamin E.
3
Hydrating Mineral Sunscreen SPF 50
For anyone with sensitive skin, sunscreen can be a trigger for uncomfortable irritation and breakouts. That's why this hydrating SPF was specifically created with reactive skin in mind. While it has moisture-sealing ceramides and hyaluronic acid to keep the skin from drying out, it's formulated without oils or fragrances which can aggravate sensitive skin.
4
Daily Oil Free Facial Moisturizer SPF 35
Anyone with oily or acne-prone skin might be nervous to use a moisturizer and SPF combo. But this formula is so lightweight that you'll forget you even applied anything. The hybrid was designed to not clog pores, instead, the formula taps niacinamide and flower extracts to hydrate and protect the skin.
5
Ultra Sheer Dry-Touch Sunscreen SPF 70
A skincare icon, this Neutrogena sunscreen provides the ultimate protection against harmful UVA and UVB rays, without the goopy mess we all had to endure as children. It's a sheer formula that blends into the skin, without ever feeling greasy.
6
Protect + Hydrate Sunscreen Face Lotion SPF 60
Aveeno's Protect+Hydrate Sunscreen has a lightweight, milky texture that you don't need to spend an hour blending in. The formula uses oat extract to help keep the skin moisturized and soothed, which is necessary since the sun can dehydrate and irritate the skin. 
7
UV Clear Sunscreen SPF 46
We're pretty sure every celebrity on your feed uses this SPF, and for good reason. This dermatologist fave is lightweight, invisible, and ideal for anyone who suffers from rosacea, acne, or hyperpigmentation. The SPF is also zinc-based, which is ideal for people with sensitive skin.
8
Sheer Touch Lotion Sunscreen SPF 30
For your next tropical vacation, this delicious-smelling SPF will meet all of your beach needs. It's a non-greasy formula that was created with vitamins E and C, for a hydrated, glowing complexion. The sunscreen is also reef-safe, so you can enjoy your scuba trip without worrying that you've hurt precious wildlife. 
9
Anthelios Light Fluid Face Sunscreen SPF 60
This SPF manages to give you a matte finish without that uncomfortable dusty feeling some sunscreens can leave. Plus, the lightweight, milky texture almost feels like you're applying a serum.
10
Oil Control Moisturizer with Sunscreen SPF 30
Acne-prone skin will love this oil-controlling sunscreen. A combination of lightweight moisturizers, paired with SPF 30, helps to absorb excess sebum as it protects. Say goodbye to clogged pores and hello to pimple-free protection.
11
Holy Hydration! Face Cream SPF 30
For ultimate hydration, this SPF is laced with niacinamide, peptides, and hyaluronic acid for a plumped, youthful appearance. It somehow manages to be super moisturizing without feeling greasy or too dewy.
This content is created and maintained by a third party, and imported onto this page to help users provide their email addresses. You may be able to find more information about this and similar content at piano.io
Advertisement – Continue Reading Below